Top 5 Video Conferencing Software For 2020
Stay connected with your friends, family, and coworkers even in the time of COVID-19 with the best video conferencing software in the market.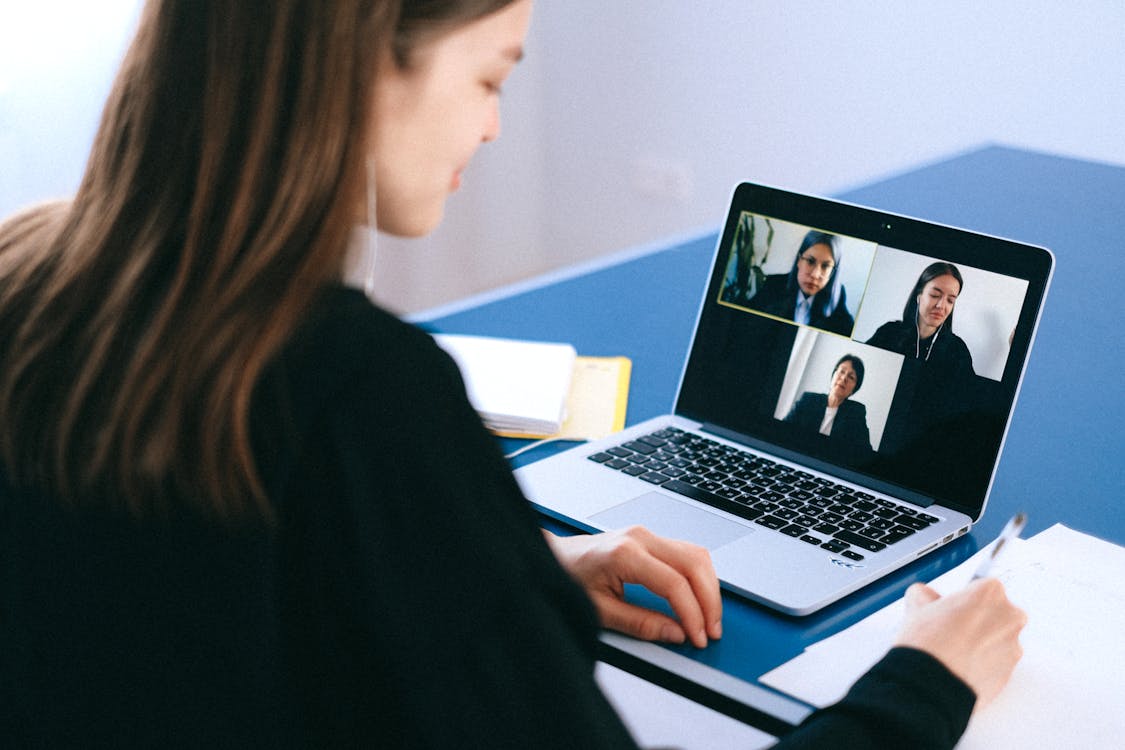 Advances in technology have made it possible for us to connect to our loved ones and our peers easier anytime and anywhere. One of the best and most popular ways to communicate nowadays is through video calls—whether it's between families, friends, or coworkers, video calling is considered to be one of the most convenient and most efficient ways to communicate.
With the current pandemic affecting most, if not all, businesses in the world, there has been an onslaught of telecommuting employees. As COVID-19 continues to be present globally, most businesses have transferred their operations online and left their physical offices, resulting in the need for a very sturdy means of online communication.
Since face-to-face interactions are impossible to do nowadays, companies have found another way to interact with their employees and clients—video conferencing.
Believe it or not, probably one of the most used words in 2020 is "Zoom," referring to one of the most popular video conferencing software today. Most companies use it for their daily or weekly meetings, friends use it for virtual game nights, and families use it to catch up.
But Zoom is not the only option out there. Here are 2020's top video conferencing software:
Google Hangouts
Another popular software is Google Hangouts. This one is good for small to medium business models with smaller teams. As part of Google's extensive suite, it's pretty convenient to use as you can easily synchronize your meetings and reminders to your Google calendar and Gmail.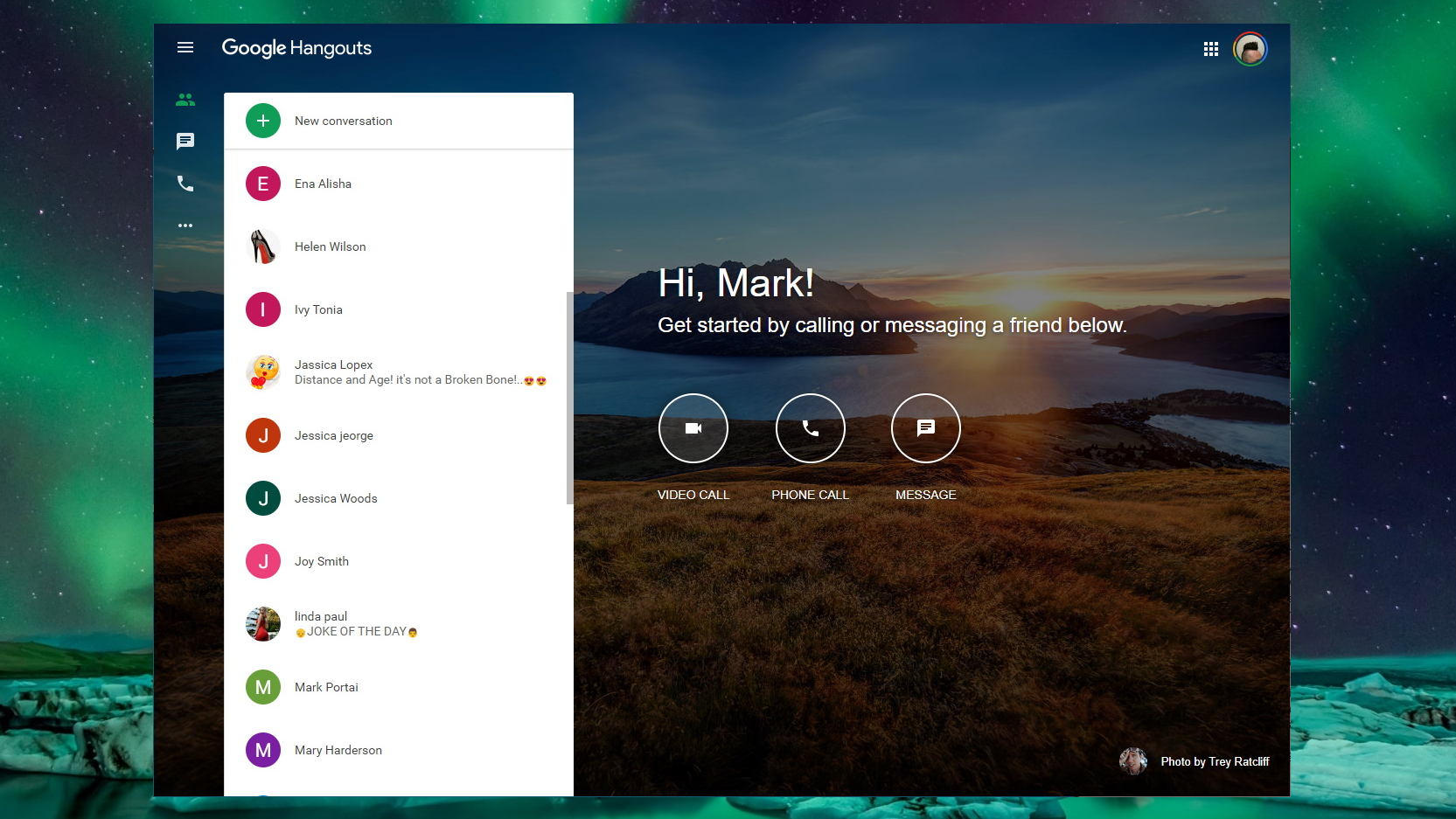 Pros: Easily integrates with Google Calendar, Gmail, works on Chrome, can have a voice conversation with a group of 10+ participants, free software
Cons: Requires a Gmail account, no message track, no status customization (online/offline indicator on profile), some users complain about poor video quality
Skype
Another household name for free instant messaging and video conferencing is Skype. Having been one of the earlier giants in the industry, with over 600 million users worldwide, almost everyone has tried to use it at least once, making it easier to navigate and access. It's also free and easy to download, so if you are a small or startup company in need of a quick solution for your communication needs, Skype is one of the ways to go.
Pros: Free software, familiar user experience, can conduct screen and document sharing and supports large files, can make local, domestic, and international calls
Cons: Some users complain that it does not work well for multi-party calling, needs to upgrade to premium to access more features, may be viewed as unprofessional
GoTo Meeting
One of the features that sets GoTo Meeting apart from its competitors is its mobile-friendliness. Most video conferencing apps and software are not usually mobile-user friendly and require the use of laptops or desktops. Aside from audio and video conferencing, GoTo Meeting also allows screen sharing. However, unlike the previous two software, GoTo Meeting requires a paid subscription.
Pros: Mobile-friendly, 24/7 telephone and chat support, with Business Plans you can have unlimited cloud recording and automatic transcription (English) to make notetaking easier
Cons: Paid subscription, one month plan: $12/month, Professional plan $14/organizer/month, and Business plan $16/organizer/month, heavy use of system resources, notetaking could be improved
RingCentral Video
For businesses that use third-party software to organize their company and employee workflows like Slack, Microsoft 365, and Google Suite, RingCentral is a good video conferencing option. With its integration feature, users can easily schedule and begin calls directly from these third-party platforms.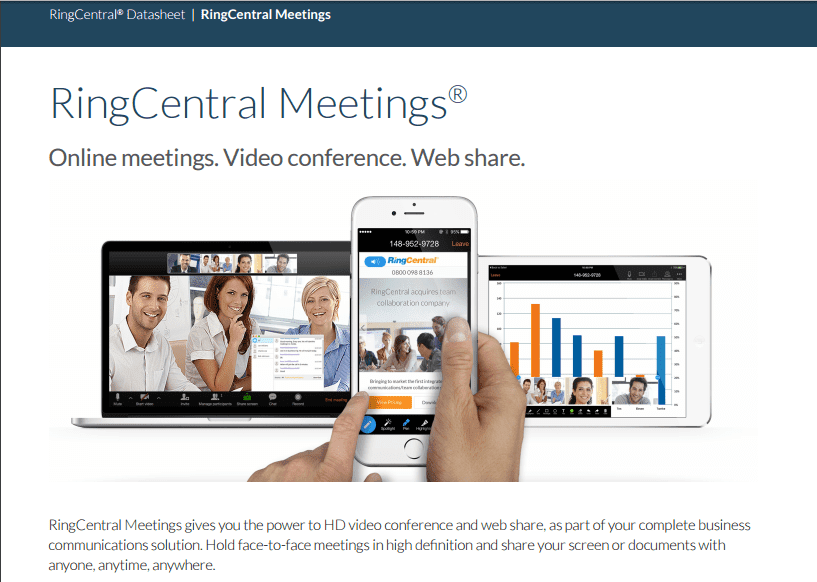 Pros: Cross-platform integration, offers high-quality video conferencing software, advanced analytics dashboard that enables administrators to monitor the usage of the service, and pinpoint performance issues down to the exact location, ISP, network, and endpoint
Cons: More expensive than its competitors starting at $24.99/user/month for the Standard Plan, no end-to-end encryption
Cisco Webex Meetings
Carrying an industry giant brand on its name, Cisco Webex does not disappoint. This premium video conferencing has features without the heavy price tag. Its free package lets users hold HD video meetings with up to 100 participants, screen sharing, chat rooms, up to 1GB cloud storage, and what sets it apart from its bigger competitors like Zoom, Cisco Webex Meetings' free plan allows unlimited meetings of unlimited length and have the ability to make MP4 recordings of them.
Pros: Impressive features accessible even with a free plan, excellent data security catered for by TLS 1.2 and AES 256-bit encryption
Cons: Expensive paid plans, end-to-end encryption not included by default