The Best Android Apps 2020
Must-have apps on your android devices
There are 2.96 million apps available in the Google Play Store—some are great, while some are just a waste of space. So we've compiled some of the best Android apps that anyone can use. These apps are useful, easy to install, easy on the phone, and will help you boost you and your phone's productivity. Let's get to it!
Google Maps and Waze
Free
The best navigation apps Google Maps and Waze, are helpful tools that can be very useful to everyone. Google Maps gives you access to traffic data, directions to places, places of interest, and even recommends nearby stops like gas stations, rest stops, or cafes. If you add to it Waze's functionalities, then going to places will never be easier. Waze provides you with traffic data, recommends the best routes, and gives you your ETA. So if you're a frequent traveler, commuter, or a driver, then these two apps should be in your must-haves.
1Weather
Free / $1.99
1Weather is one of the best weather apps out right now. With a 4.5 star rating on Google Play, this app provides accurate AQI, pollen & health advice with forecast, live local radar with 25+ layers that allow you to track thunderstorms, typhoons, hurricanes, and snow. It also features a 12-week extended forecast so you could plan your activities ahead. 1Weather's UI is easy to navigate, and the weather fun facts are a fun added bonus. The free version has all of the features with advertising, and the $1.99 charge removes advertising.
Facebook Messenger
Free
There are tons of messaging apps available out there, but Facebook Messenger remains one of the most popular and widely used ones, all because it's directly connected to your Facebook accounts. If you're frequently in contact with friends, families, or colleagues through Facebook, use the Messenger app for easier and faster messaging. It's simple, clean, and light. You can do text messaging, voice notes, voice calls, and also video calls.
Whatsapp Messenger
Free
Another Facebook-owned messenger is Whatsapp, one of the most successful and widely-used messaging apps in the world. It's used for personal use and also mostly for work and business use. Users trust it because of its encryption, ensuring security. Aside from one-on-one messaging, Whatsapp also caters to group chats that allow you to share messages, photos, and videos with up to 256 people at once.
Google Drive
Free  / $1.99-$299.99 per month
Google Drive is Google's cloud solution that offers free 15GB of storage for new users, but you can upgrade more by paying for a subscription. Aside from storage, Google Drive also carries the Google Suite, which includes Google Docs, Google Sheets, Google Photos, Google Slides, Gmail, Google Calendar, and Google Keep. You can sync your documents on your computer to your phone, so you can access them anytime you need it.
Twitter
Free
If you want to get the latest news, celebrities, gossip, announcements, or any trending topic, then you should have Twitter. This app is the birthplace of the hashtag and boasts of 330 million active users! Their app is user-friendly and is made especially for mobile users. You can tweet, send direct messages, create group chats, go live, and follow hashtags to customize your feed.
Snapseed
Free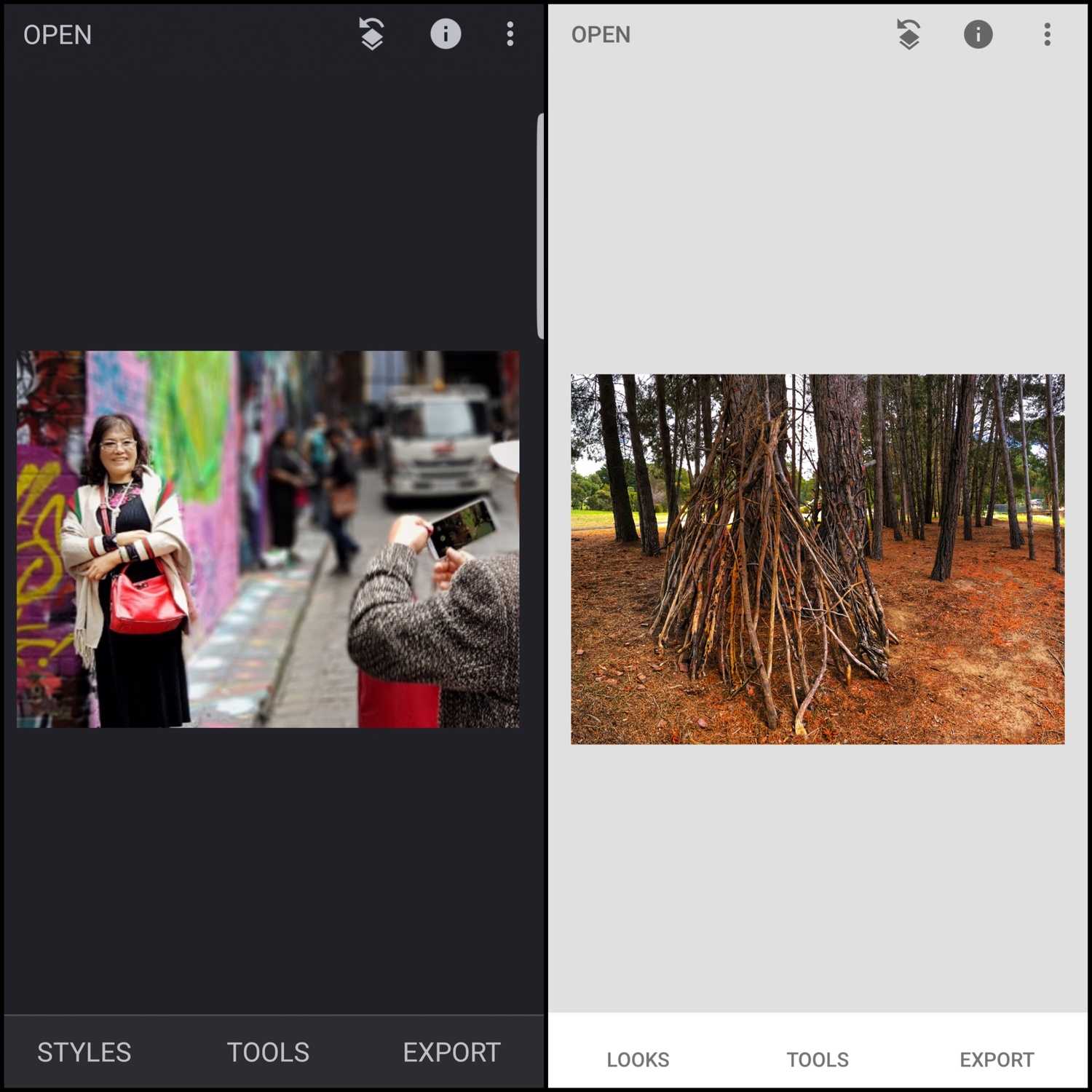 If you take pride in taking Instagram-worthy photos but not satisfied with Instagram's built-in editor, try installing Google-owned Snapseed. This photo editor features 29 Tools and Filters, including Healing, Brush, Structure, HDR, Perspective, selective filter brush, and can open JPG and RAW files. Aside from that, Snapseed also features tools to adjust White Balance, artificially Expand the borders of your image, add filters and manipulate the coloring of your photo (Drama, HDR Scape, Retrolux, Grunge, etc.), artificially create Lens Blur, add Text or a Vignette/Frame, and create a Double Exposure shot.
Netflix
$9-$16 per month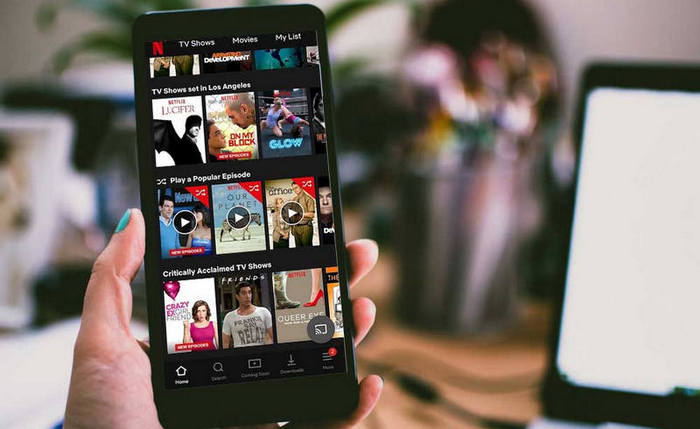 The world's most popular streaming site right now is also available on your Android phones. Easily stream your favorite shows and movies with the Netflix mobile app. The app has the same features as the web and TV app except with mobile; you can download your favorite shows for offline watching. Download as much content you want, as long as you have enough storage on your phone.
Duolingo
Free
Looking to learn a new language or traveling to a foreign country? Try using Duolingo, a free language learning app that features over 35 languages. Practice speaking, reading, listening, and writing through quick, bite-sized lessons. The Duolingo community has grown into over 300 million users worldwide! Every language is free to learn, so whether you're thinking about learning some basic or aiming to be fluent in Spanish, French, German, Italian, Russian, Portuguese, Turkish, Dutch, Irish, Danish, Swedish, Ukrainian, Esperanto, Polish, Greek, Hungarian, Norwegian, Hebrew, Welsh, Arabic, Latin, Hawaiian, Scottish Gaelic, Vietnamese, Korean, Japanese, English, and even High Valyrian, you can study using Duolingo. This app has also been commended by TIME Magazine, saying that it may "hold the secret to the future of education."
Fitbit
Free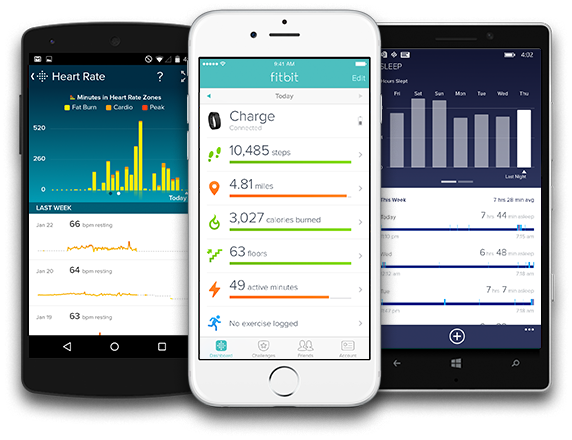 This fitness app can help you track your calories and log activities to reach your fitness goals. With the free app, you can find free workouts, nutrition programs, meditation tracks, sleep tools & more. You can also make things more fun by connecting with friends, starting challenges, and joining an inspiring community. It's a must-have for anyone who wants to get fit or track their fitness journey.