New Twitter Update: Users Can Now Restrict Who Can Reply To Their Tweets
All Twitter users can now choose who can reply to their tweets.
On Tuesday, Twitter officially launched a new moderation feature on its platform available to all users for both mobile and desktop. The new moderation tool lets Twitter users choose and control who can reply to their tweets. There are three ways users can choose who can reply to their tweets:
1) everyone (standard Twitter, and the default setting)
2) only people you follow
3) only people you mention
People who won't be able to reply can see a grayed icon of the reply button, but will still be able to quote tweet, retweet, and like the original tweet.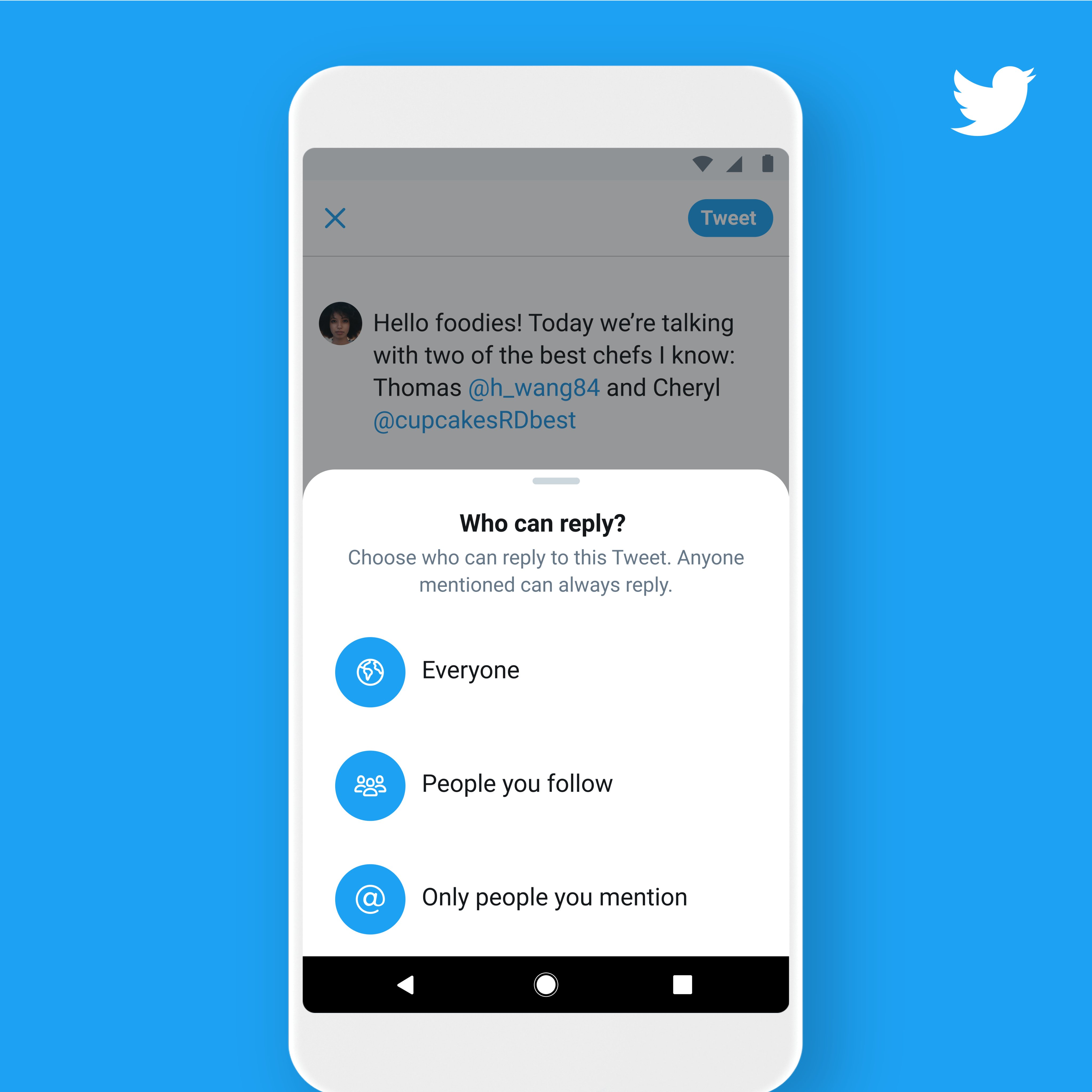 The company initially introduced the new "conversation setting" to the public back in May, but plans for this new tool has been announced by Twitter's VP Product Kayvon Beykpour as early as January at CES 2020, saying that the primary motivation was "control." He told TechCrunch, "We want to build on the theme of authors getting more control, and we've thought… that there are many analogs of how people have communications in life."
Twitter's director of product management Suzanne Xie wrote in a blog post that sometimes people are more comfortable talking about a topic when they can choose who to reply. She also added that by being able to keep put unwanted replies, users would have an easier time "continuing meaningful conversations on the platform."
According to Xie, the new conversation tool has been helping users in a lot of ways, including hosting interviews and panels on Twitter more smoothly and preventing abusive replies and unwanted Direct Messages.
However, one concern about the update is that it might create echo chambers on the platform, or pave the way for future censorship. Twitter assures everyone that people with different views and opinions can still weigh in on tweets even with the new reply moderation tool by using the retweet and quote tweet functions.
"Several times, we saw more Likes and views on a Retweet with Comment than on the original Tweet, even though the original Tweet author had more followers," Xie explained.